Hiidenniemi Petting Zoo
Enjoy the farm holiday in Finland on Hiidenniemi farm and petting zoo. The farm is located in Kangasniemi which has several bigger cities around it, within a radius of 20-80 kilometers. You can combine the farm and petting zoo visit and nearby city visits in your holiday. Come and explore nature, its beauty and marvel the countryside on the nature trails of the farm.

You can visit our farm by passing by or even longer, a half day trip. Hiidenniemi log homes and the nearby Rock and Lake cottages are well suitable and comfortable for a family or larger group for accommodation and cottage holidays. Farm has things to do for both kids and adults.

Farm has a long history behind it. It has once been a dairy farm and at the beginning the farm has 8 cows. Running the farm was transferred from father to daughter, and in 1997, in connection with the expansion of the farm, the number of dairy cattle also increased from 8 to 23 cows and the breed turned into black-and-white cows, with a better breeding structure.

In 2001 log cabins were built on Hiidenniemi Farm lands, near the lake shore. Immediately next year, the marketing of cabins began for rental all year round and it still continues today. Recently, in 2017, there was also a change in the direction of production: nowadays, heifers are raised on the farm. Breeding and production are constantly being developed. 2020 the farm has transformed into a functional animal farm – petting zoo - for visitors with activities for children and adults, and for example, for companies to spend their recreation day.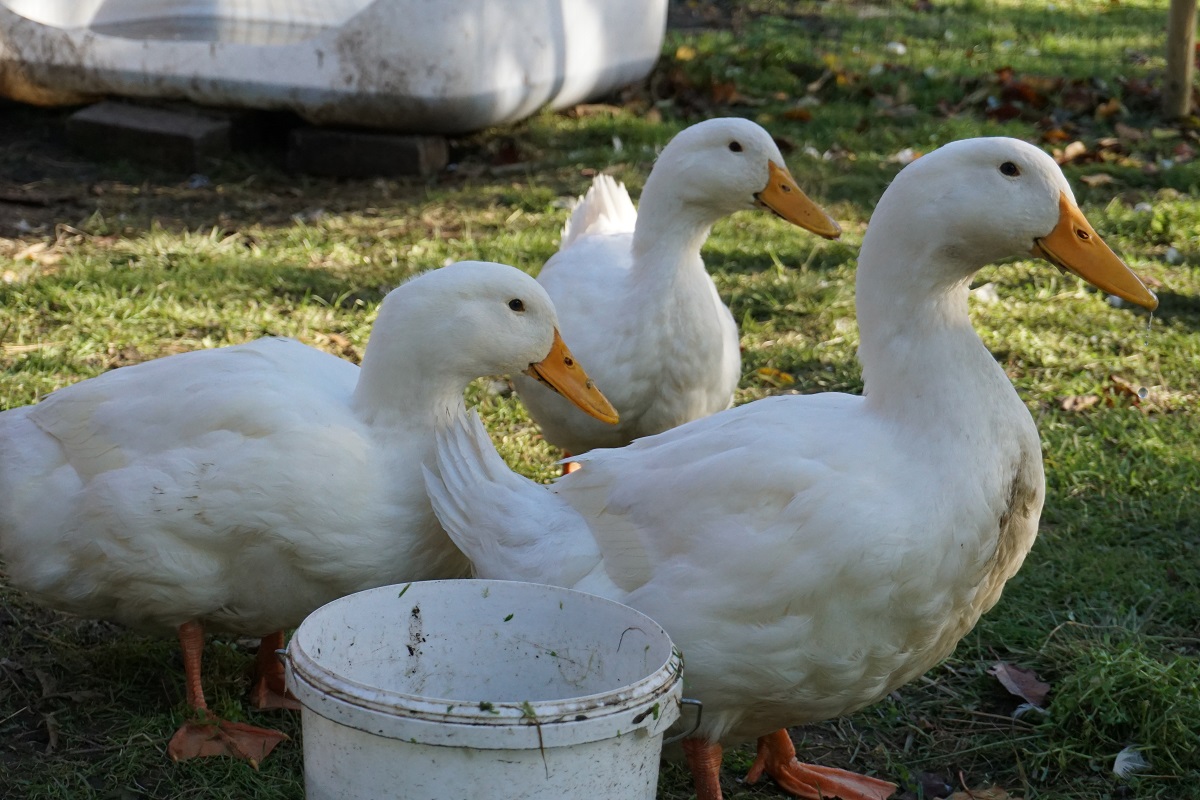 Hiidenniemi Farm animals and staff welcome you to spend a nice and relaxing day on the farm. The farm has a relaxing atmosphere and a friendly staff. Getting to know the farm and the surroundings of it, as well as the surrounding nature, is the best way to spend a farm holidays in Finland. Animals are accustomed to children who also belong to farm staff.

On Hiidenniemi animal farm you will meet Paavo rooster and Kyllikki chicken and her chicken flock, Ali pony and Nelli horse, as well as cute Lumi and Ruska bunnies which you also can feed. There are also ducks, running ducks, 2 cats, 7 dogs and sometimes also heifers in the farm. Explore the animals of the farm by reading the farm´s blog. Farm and petting zoo opening hours on website. For groups bookings on request, mob. +358458855520 (Henna).
In addition to getting to know the animals, the activities of the farm include pony riding and care, sleigh riding in the winter and horse carriage riding in the summer and also tailor-made programs for guests. You can also explore the nature near the farm yourself without guiding and enjoy it on nature trail. You can book Sleight ride activity from our web store.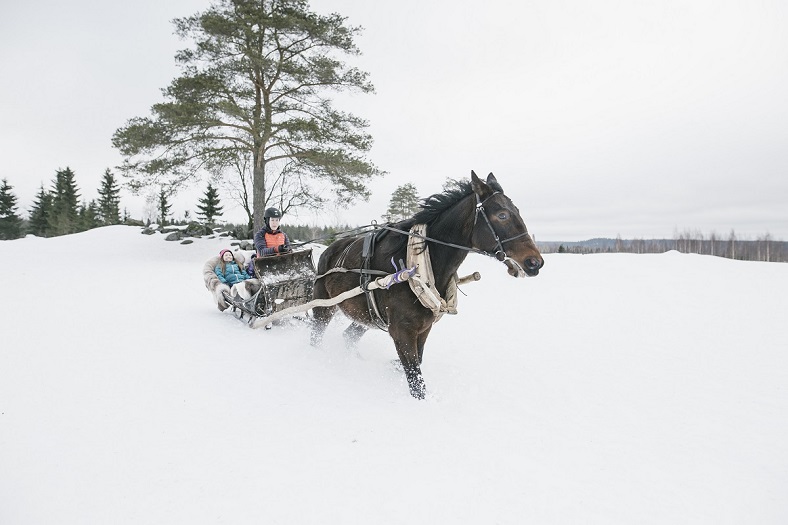 "Winter, white shimmering snow and sleigh ride. Welcome to enjoy of a sleigh ride on Hiidenniemi animal farm in the Finnish Lakeland."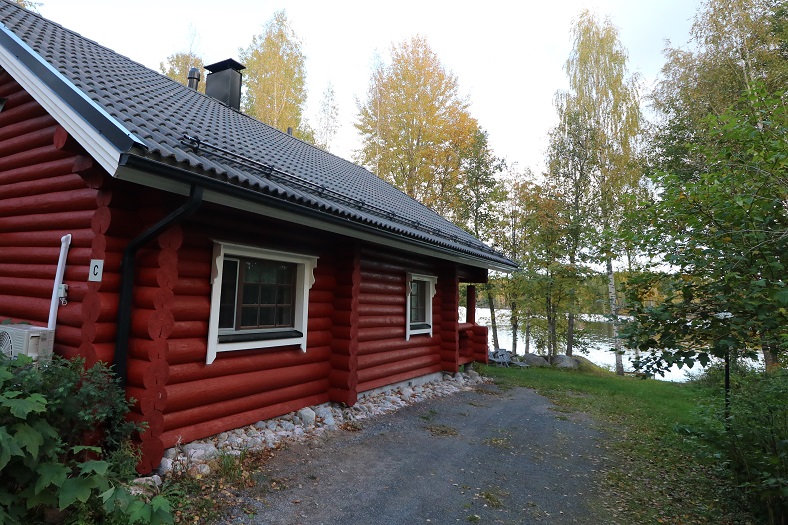 "Finnish log homes by Lake Härkäjärvi are an excellent choice for people who enjoy nature, peace and quiet."